Groovy Motorhome Paint Jobs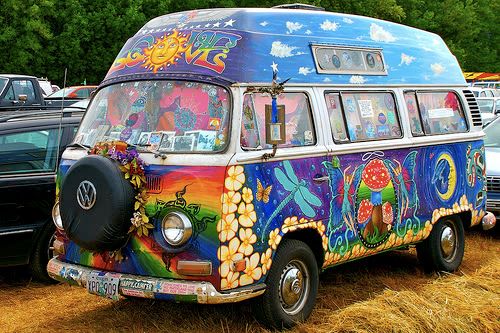 Pschedylic Campervan - Photo via
Web 420
The very idea of a motorhome is centered around freedom and individuality. Motorhomes afford the ability to take to the open road and head in whichever direction you choose. Not to mention that a motorhome vacation can be tailored to your own unique interests without having to cow tow to any group other than the people you choose to take with you. So it's not surprising that the self expression and actualization that a motorhome provides would extend to how one of these vehicles is decorated. Some motorhome owners like to put their own unique stamp on their vehicles, like these artfully designed versions found on
LifeSure
blog: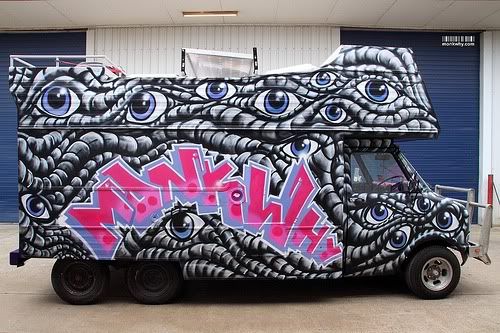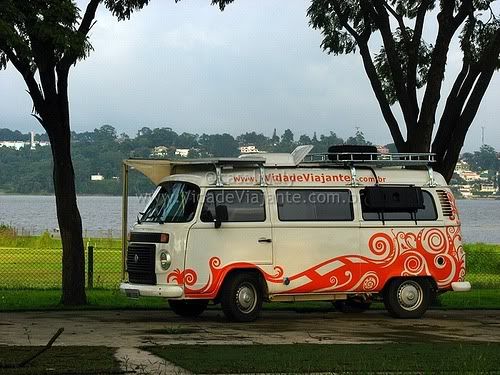 Modifications like custom paint jobs can be used to express identity, loves and even corporate branding. In many of these cases the motorhomes are being used like canvas, as utilitarian art, instead of just being treated like machines meant to transport people from Point A to Point B.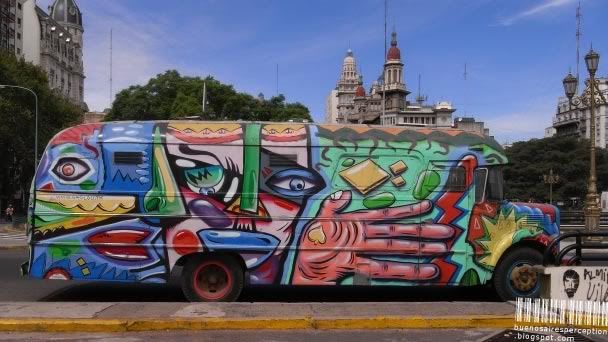 The motorhome above was abandoned and rusting on the streets of Buenos Aries when it was found by artist Louis D'Anjou. As shown on the
Buenos Aries Perception
blog, the artist used his trademark faces and lively colours to bring the motorhome back to vivid life.
Vehicle meets, where owners of many different types of cars gather, always bring out some uniquely designed machines. The VW campervans above and below, as shown on
Car Styling
, stand out from the rest and certainly say something about their owners.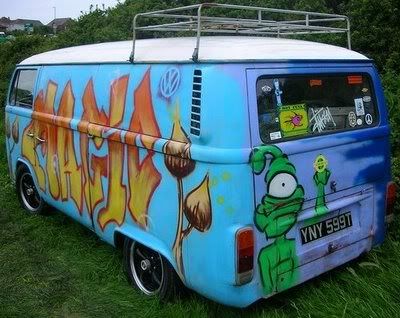 Web 420
compiled a selection of brightly hued and creative campervans to show on their site. While some are personally done others are clearly the work of professionals. If you are interested in painting and modifying your motorhome yourself make sure to check out exactly what type of paint is best for your vehicle and the drying time required.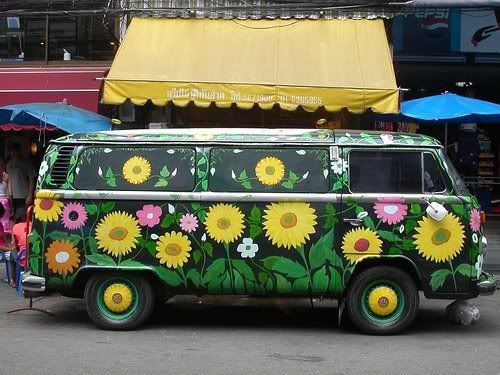 Flower Power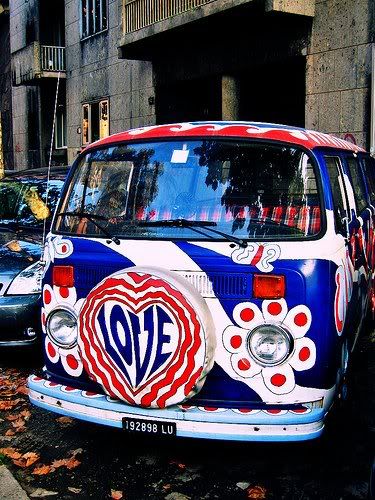 Brit Love
Clearly a music lover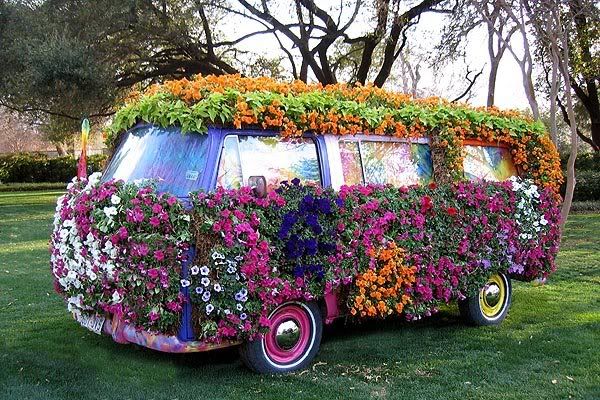 A variation of the Flower Power camper above this motorhome goes beyond just unique. With flowers sprouting from the sides one wonders if you would have to stop for water as well as gas.

If you're looking to take your newly painted motorhome for a spin, check out
Motorhome Roadtrip
for ideas on great places to take your motorhome across the world!